The Wizards and the Wastes
A downloadable ghibli-game
Get this ghibli-game and 7 more for $30.00 USD
View bundle
Click here for a text only version of this page.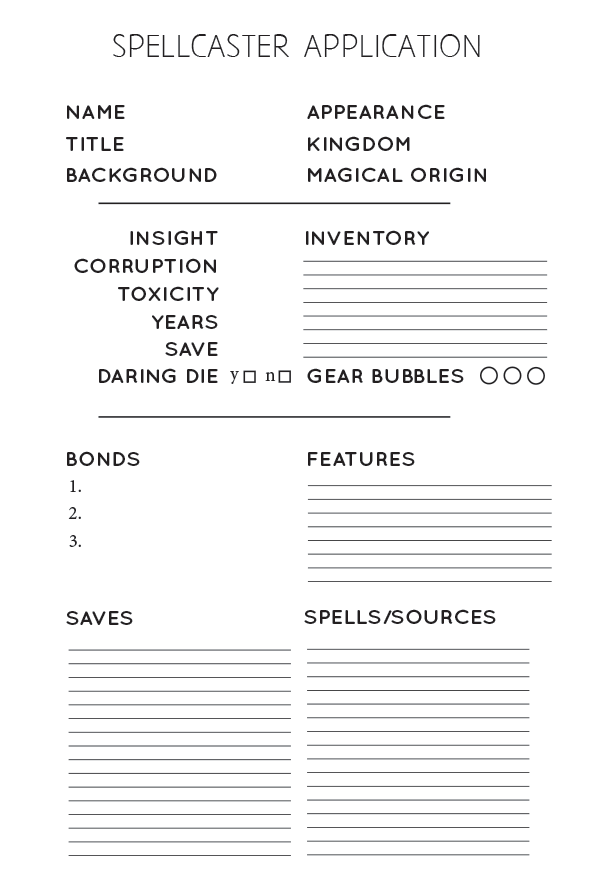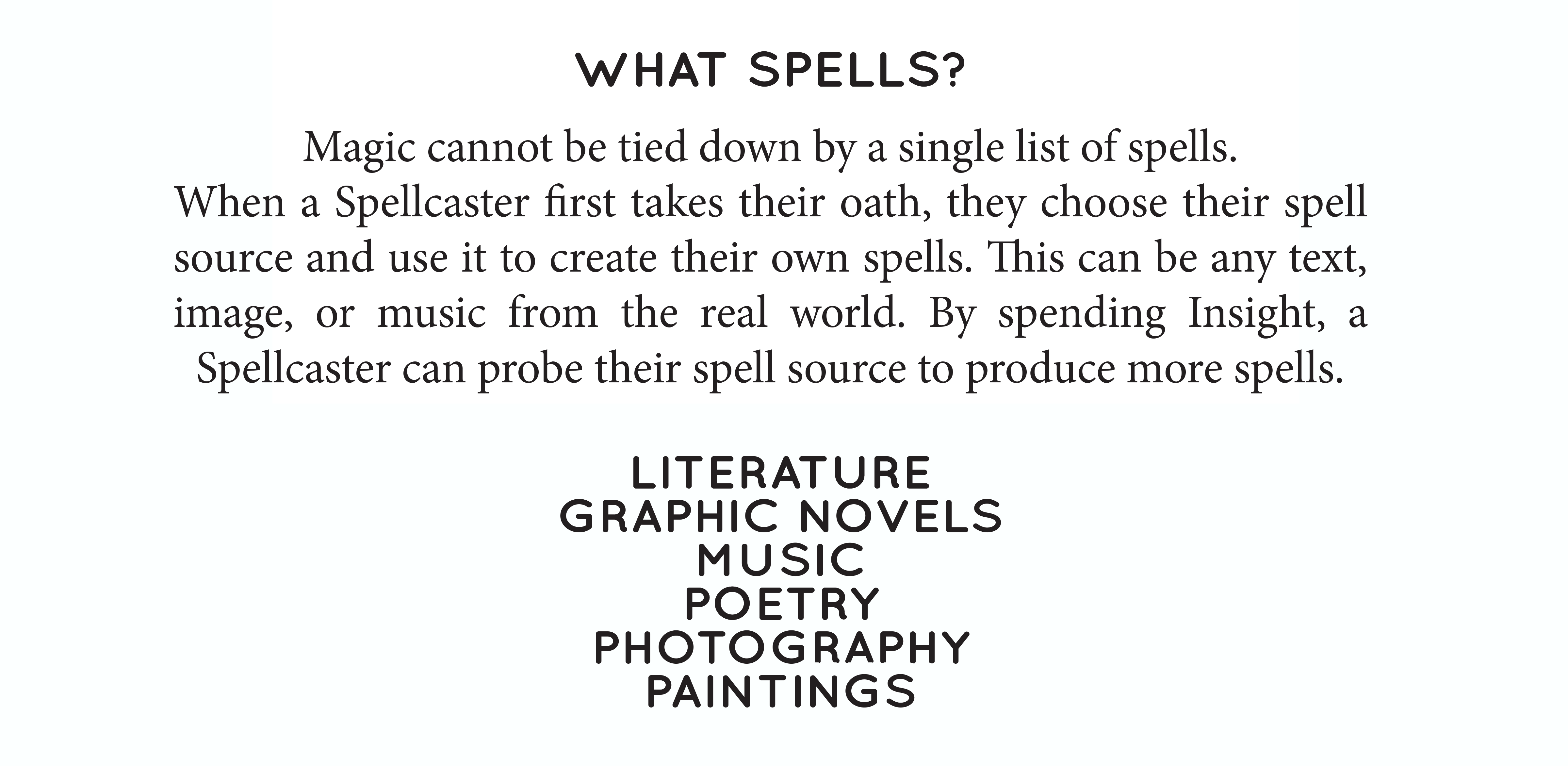 The book itself is just under 70 pages and is filled with the tools and thoughts needed to run this game. Random tables, NPC creation, Potions, Magical Features, Monstrous Traits, How to Run a Shop, and Petitioning to an Ancient Being (me). For $7.99 you get the PDF and the Original Soundtrack is up on Spotify for all to listen to and use in streams/podcasts.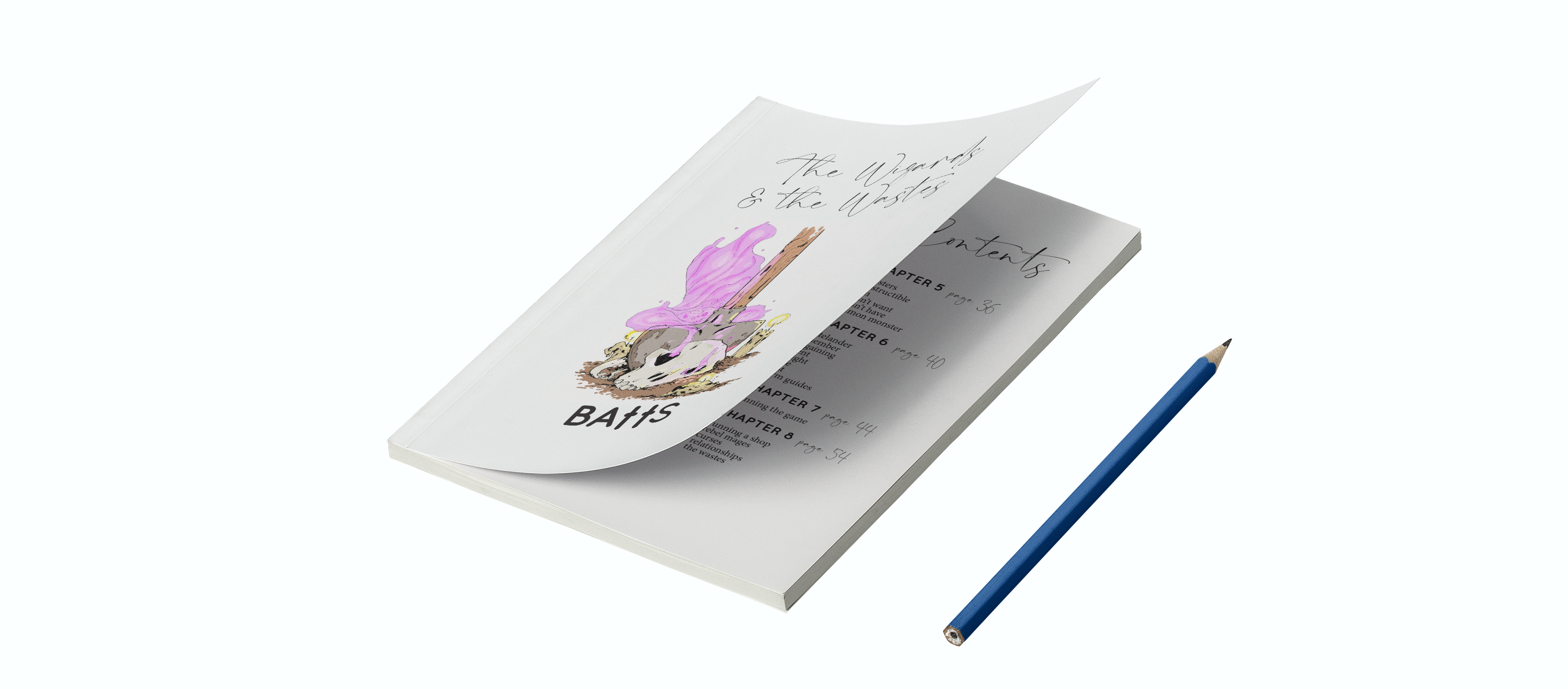 To get a print copy use the pre-order section below. After all the orders are filled I'll get them printed through Mixam and ship them out. Currently I can only ship in the U.S., but if anyone knows an easy way to, or would like to aid in distribution overseas, please reach out to me on twitter.
Purchase
Get this ghibli-game and 7 more for $30.00 USD
View bundle
In order to download this ghibli-game you must purchase it at or above the minimum price of $3.99 USD. You will get access to the following files:
Community Copies & Physical Book Preorders
Support this ghibli-game at or above a special price point to receive something exclusive.
Community Copies
If you are struggling with money due to the pandemic, or if you are Black, POC, or LGBTQIA+, I am offering a few community copies that you can take for free. Please take one and pay it forward with help to another person who might need it.
Physical Book Preorders
Ships anywhere in the U.S. and features the amazing artwork of Ilana Steinberg (@lanibirdtweets). If you have info on distributing to outside of the U.S. let me know! I'd love to work with a distributor/publisher overseas to get this book to more people.
If you're a retailer, reach out to me on twitter @thebestpupper and we can work something out.
Depending on how fast the first 25 sell out, more copies can be ordered.
Comments
Log in with itch.io to leave a comment.
Hey just popping in to see about some sweet sweet physical copies :) I would love one!
Me too, add me to the list (again) although now probably isn't the best timing.
Same, I'd like a physical copy of this.
Hey Batts, this game is wonderful like all of your work, but could you add some alt text to the images in the game description?

I have no idea how. Is that where, when you hover the mouse over an image there's a description?
This game is fantastic in flavor and mechanics. Its now one of my favorites!
I'm down for a physical copy if you want to expand your print order.
I'm working with a distributor to expand the print run. I'll have more info on it soon I hope!
This is fantastic. I love the way you choose your spell source. I would love to buy a print copy if you can find a way for shipment to the EU.
This game is on point. Takes a lot of the great innovative features of 6e, marries them with a unique, dynamic, creative way of bringing magic and spells to your game, and mixes that with a mysterious war-ridden world ala Howl's Moving Castle to make a really fascinating RPG.
There is such cool stuff going on in the text and layout too... I won't spoil it for anyone but more than a few times I'd flip a page and see something so evocative and flavorful without being a huge lore text and it made my jaw drop

can you add some community copies