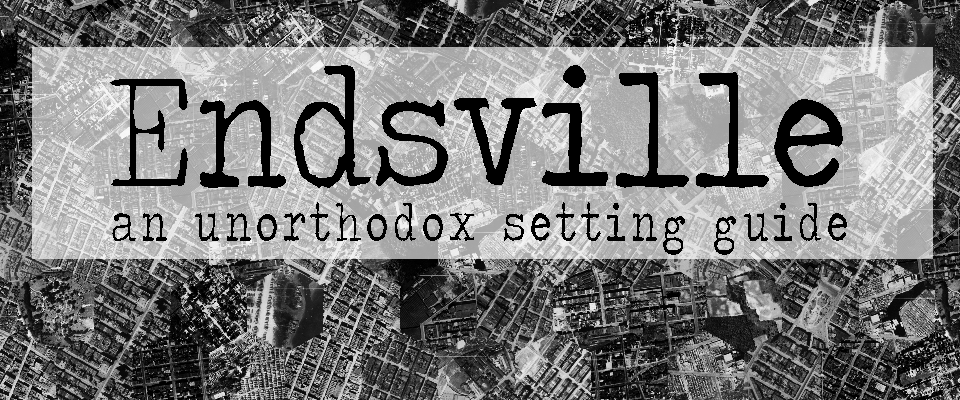 Endsville: An Unorthodox Setting Guide
A downloadable Setting Guide
Get this Setting Guide and 32 more for $20.00 USD
View bundle
When you sleep, you dream of Endsville. It creates a house all for you, with an upstairs, a downstairs, and a locked basement. Everyone has a house here, where their personality is shown through the mismatched furniture of their youth, memories captured in spiritual photographs, and dreams etched into the books that line library walls.

The city pulses with the rhythms of sleep across all edges of the multiverse. Buildings growing, sprouting from empty lots as people drift off to sleep. While entire neighborhoods, districts, and suburbs collapse, burn, and erode as others awake to go about their day.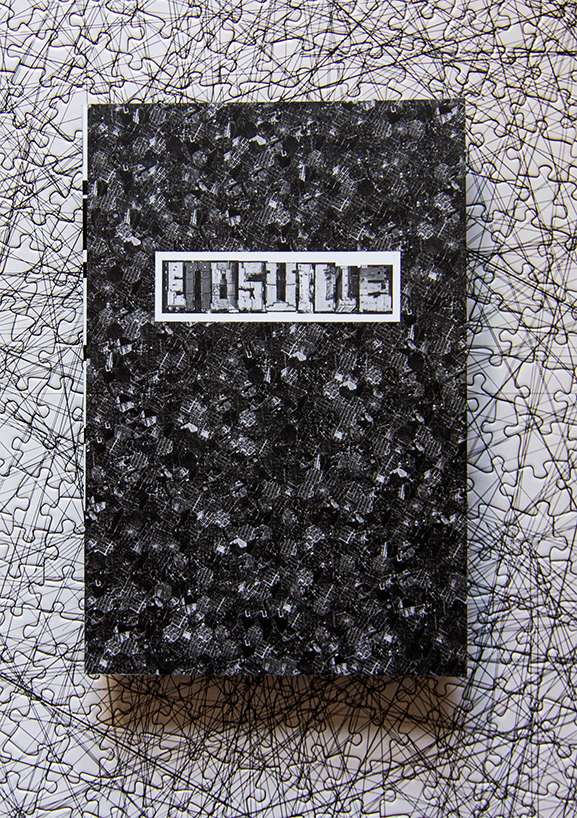 Over an unknown period of time, Wall Parker catalogued, reported, and thought about Endsville in his series called "Static Black Night Sky." Now, after they abandoned the project, we've gathered up the various issues, appendices, and other paraphernalia into this collection.
We're calling it an Unorthodox Setting Guide, because it doesn't follow the rules you're expected to follow when writing a guide. Instead it's written as a piece of in-world fiction.
A few english majors make the claim that it's a novel masquerading as an artifact, but so many of these pages are filled with gameable items, locations, and people that it's found itself stuck between both worlds.
Wall Parker did not expect people to read this. It is not the vibrant affair most others seek when looking for their flavor of fantasy. But they wrote it knowing that the few who do read it would be forever changed. Parker's magnum opus for the kind of world inside of their dreams. The kind of world that you can enter as well. As long as you close your eyes and promise to dream.
Inside you'll find:
Maps, labeled and unlabeled
Dream dungeons
100 dream dungeon rooms to make your own dungeons
First hand experiences with the city
Legendary swords
Fabulous citizens
and much more
Welcome to Endvsille, the city that lives while you sleep.

Purchase
Get this Setting Guide and 32 more for $20.00 USD
View bundle
In order to download this Setting Guide you must purchase it at or above the minimum price of $5 USD. You will get access to the following files:
ENDSVILLE_FINAL.pdf
16 MB