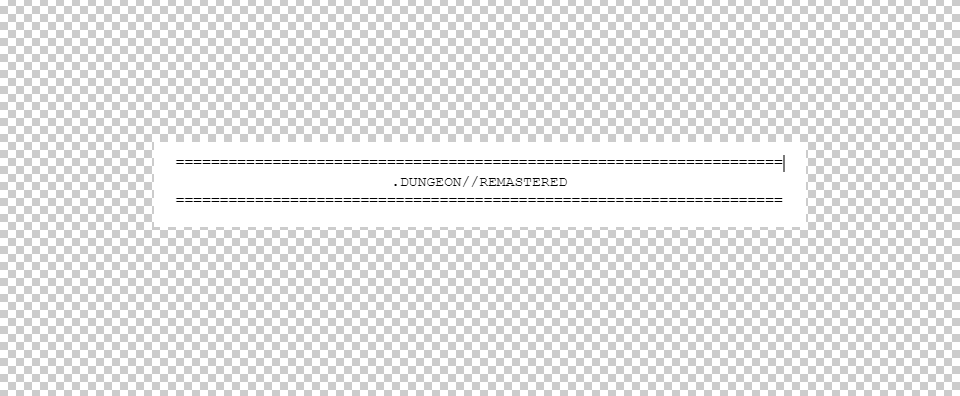 .dungeon//remastered - playtest
Written by John Battle
Copyright 2022
Version 0.10
==========================================================
==========================================================
Playtest Document 0.1
==========================================================
You are reading the playtest for .dungeon//remastered, or .dungeon second edition. Within is a wholly new text, building off of and changing the original text of .dungeon. The reason behind this is that, despite .dungeon being successful, it isn't quite the game I want it to be. It's been two years since it was written and I've learned a lot, changed a lot. This document reflects those changes, both in ideology and design.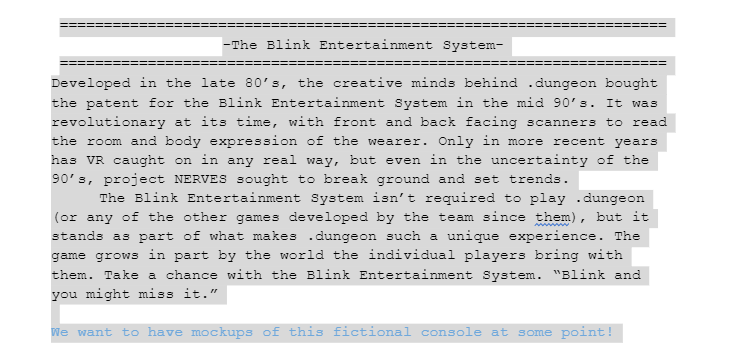 Things to keep in mind: this is not an edited text and this is a rough draft. Everything is subject to change and criticism is welcome. Not every mechanic has made it in yet and not every mechanic inside is used to its proper/fullest potential. Text that is written in blue is meant to be my thoughts/goals with a certain mechanic. It's my commentary/thought process inserted where necessary and will be removed as things are solidified.
Please bring any questions/concerns to the Nerves discord or to me on twitter. Otherwise, forever hold your piece and be prepared for the newest version of .dungeon!

This playtest features Character Creation, minimal gear, and a few monster examples. The rules are spread out through the book on a vibes-only basis. I will be getting both an editor and a dev editor to help organize things. But your feedback will be taken into account because this is ultimately for you.
Download
Click download now to get access to the following files:
Alpha Playtest - Google Docs
External