Aberdeen Issue 1
Welcome to the center of the known world–Mercy. The skyline of metal and concrete covers centuries past, while the glass windows bake the city streets below. The sun sets and the miles of urban development and telephone wires reach out towards the clouds through silhouettes. Neon blinks in polyrhythmic patterns.
This zine takes you beneath the skyline. Down onto the street. Where the web of neighborhoods and districts inhale each other in smog and noise, segregated by the decades-old lines drawn by even older hands. Each one a world of faces. And history. And ruin. And resurrection.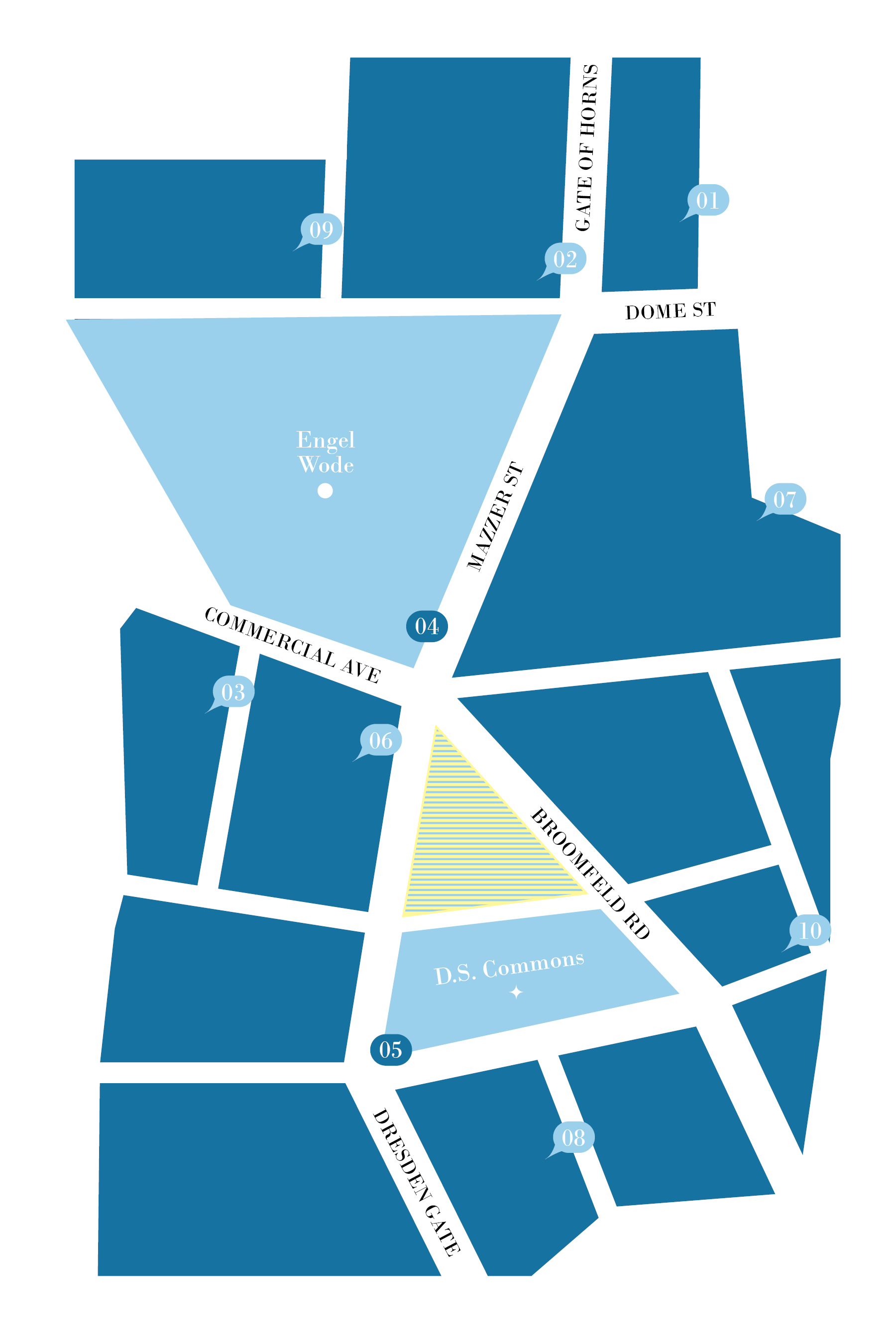 A once-proud faeborn market district. Humans have bought up a lot of the retail space over the last few years. A major battleground for the Seven Day War. It doesn't know what to do with its scars yet.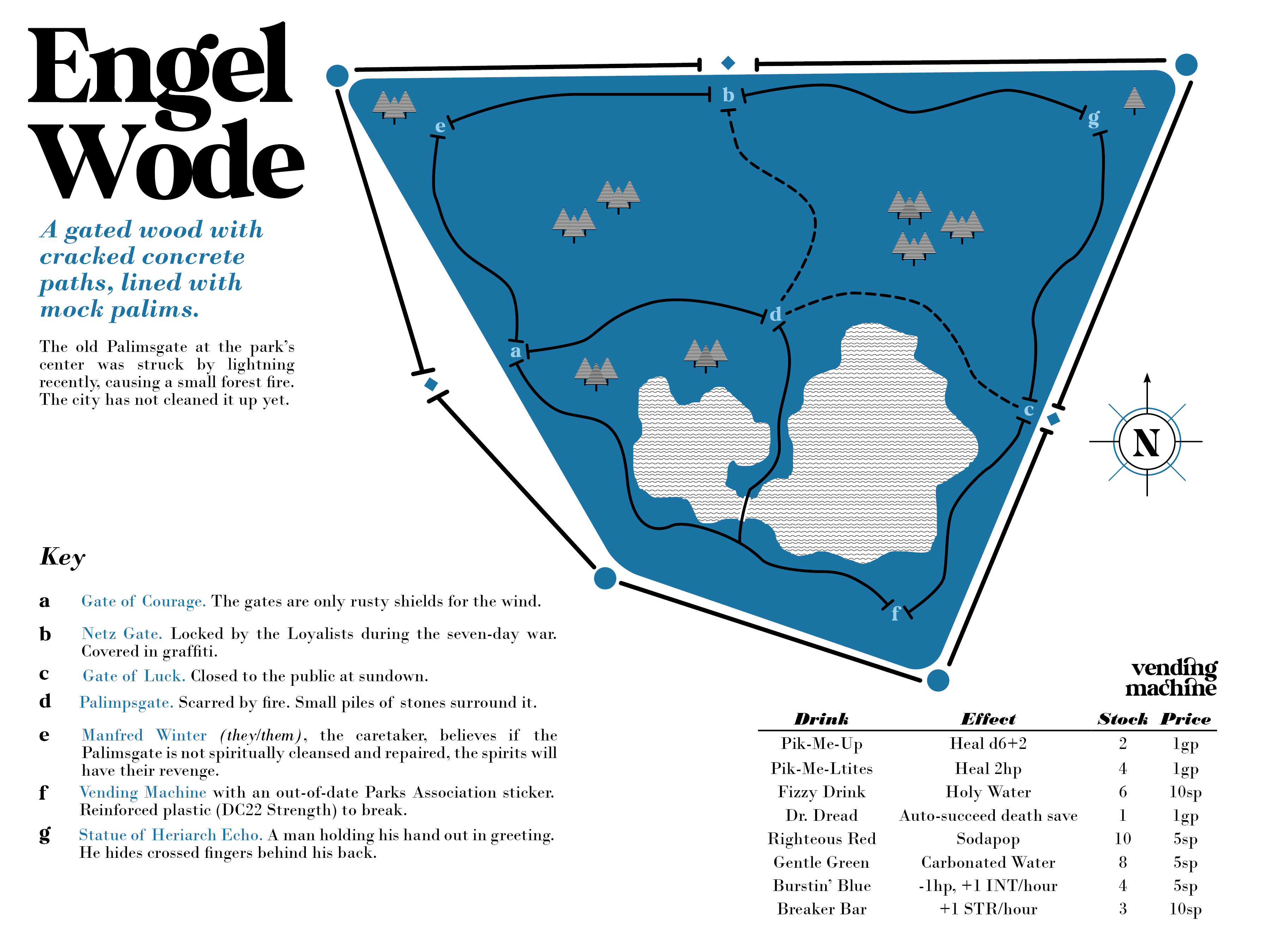 A gated wood with cracked concrete paths, lined with mock palims. The old Palimsgate at the park's center was struck by lightning recently, causing a small forest fire. The city has not cleaned it up yet.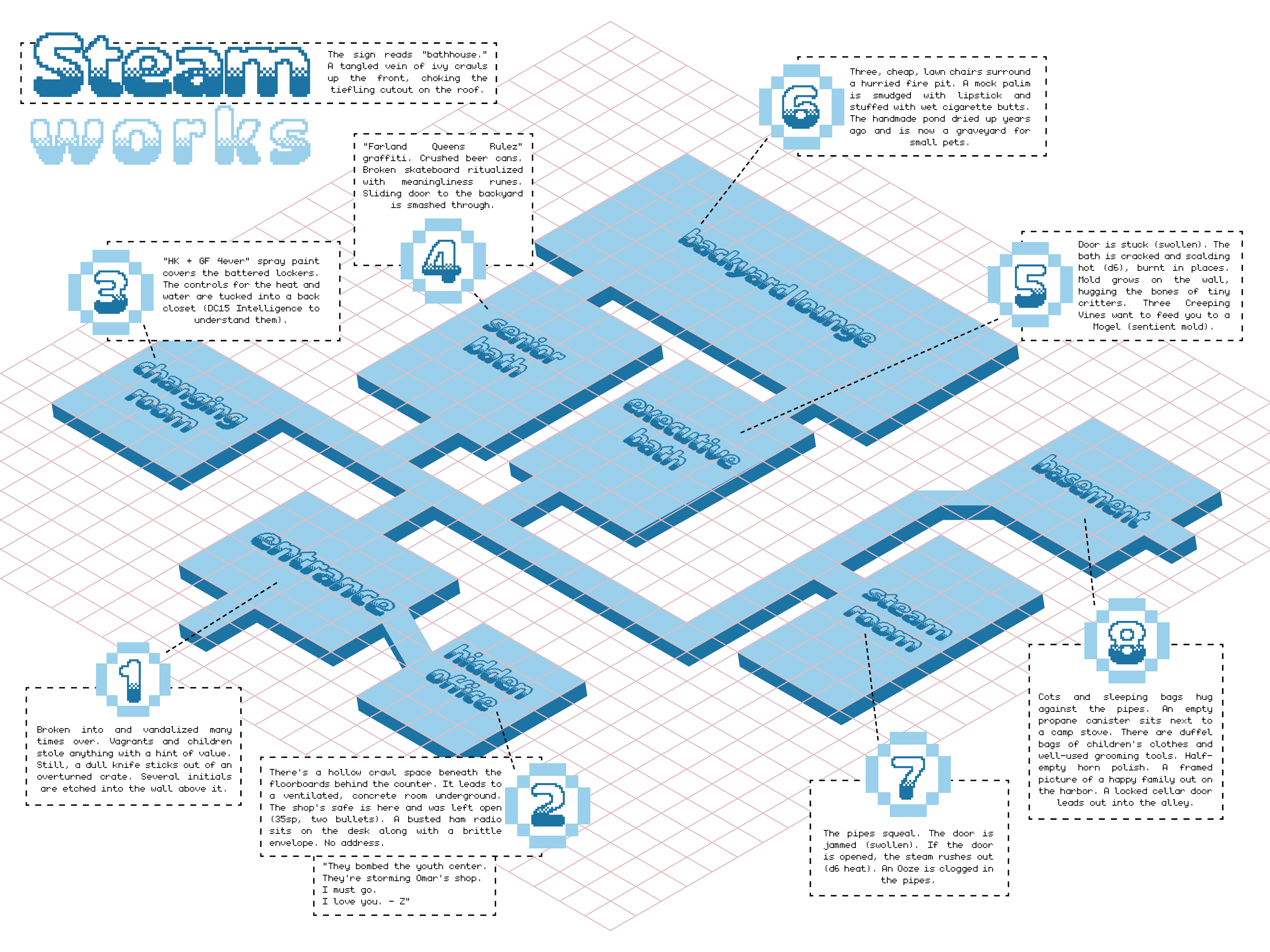 The sign reads "bathhouse." A tangled vein of ivy crawls up the front, choking the tiefling cutout on the roof. Enter "Steamworks," a dungeon crawl through an abandoned bathhouse in the ruins of the district.
The first issue has:
2 dungeon crawls
A point crawl through the park
Plenty of NPCs to fill the district with
Jobs to give the party to bring the district to life
Radio stations for Mazzer Row
Fresh & colorful layout
And a rich and complex history to explore

"I get vibes of Disco Elysium and Childish Gambino's 'Summer.'" - Alexander von Bose

"Holy fuck" - Chris Bissette
"Holy shit, I really think everyone should get this. The design is gorgeous, the writing is incredible, and the world just fuckin rules." - Sally Tamarkin
------------------------------------------------------------------
Check out issue 2!
Head over to nerves.store to grab a physical copy!
Download
Click download now to get access to the following files:
Aberdeen issue 1.pdf
2 MB